Conflict Resolution Services
Mediation is a superior alternative to litigation as a way to resolve most disputes. Quick, cost-effective, confidential and tailored to your case, mediation enables all parties to satisfy their needs and interests.
Negotiation
Private negotiation affords the ultimate in control, autonomy, privacy, and cost-containment for negotiating parties.  Might an experienced negotiation teacher and coach help you devise a plan for negotiation and a concession strategy that maximizes your outcome?  Negotiation is the cost effective way to influence outcome.
Mediation
Mediation is facilitated negotiation. A neutral, third-party facilitates discussion between the parties in a process they design to help them resolve whatever issues separate them.  The parties retain control, autonomy and privacy over both process and outcome while incurring the modest cost of the neutral's time. 
Arbitration
Arbitration cedes control and autonomy to a third-party neutral whom the parties hire to decide their dispute for them in a process they help design.  An ADR process short of the expense and time required by litigation in court, arbitration may still involve spending time and money on discovery and on the arbitration hearing.
BUSINESS/CORPORATE/SMALL BUSINESS
Mediation is a superior alternative to litigation as a way to resolve all kinds of business disputes.  Quick, cost-effective, confidential and tailored to your case, mediation enables all parties to satisfy their needs and interests.

SOME DISPUTES I'VE RECENTLY MEDIATED INCLUDE:
• Breach of contract for sale of a bank
• Break-up of family-owned business
• Conflict among successor landowners over cleanup of commercial property
• Action for breach of warranty between buyer and seller over computer
  equipment under the Uniform Commercial Code
• Breach of lease for office-sharing
• Insurer subrogation action over destruction of residential home by fire
• Commercial property foreclosure and accounting
PERSONAL INJURY/NEGLIGENCE/PRODUCT LIABILITY
I bring over fifteen years of process training and experience in mediation to more than 30 years substantive trial and litigation work in negligence, personal injury, and product liability. These disputes readily lend themselves to be mediated rather than litigated resolutions.  Individual litigants avoid the anxiety, frustration, and delay that awaits them in litigation.  Corporate parties remove the risks of litigation roulette and bad publicity.   A customized, mediation process enables all parties to fashion a resolution confidentially, quickly, inexpensively and without the publicity and pressure of a public trial.
FAMILY SERVICES/DOMESTIC RELATIONS
Mediation is a superb way to resolve domestic relations conflicts quickly, confidentially, sensitively, and effectively for all family members involved.  Whether the conflict is pre-divorce, divorce, post-judgment, or parenting time, mediation enables families to satisfy their needs and interests in a safe environment and with minimum expense.
FAMILY SERVICES/PROBATE/GUARDIANSHIP
Mediation is an ideal way to deal with family conflicts.  The issue may be how to handle medical care, guardianship, or financial conservatorship for an elderly loved one.  Or conflict may arise over a will or how to distribute assets if a family member should die without a will.  Whatever the family conflict, mediation affords family members a chance to speak confidentially and safely to one another with the help of an experienced neutral who can help them approach family problems in a new and more productive light.  Joe has mediated dozens of family conflicts over elder care, guardianship, conservatorship and estate distribution.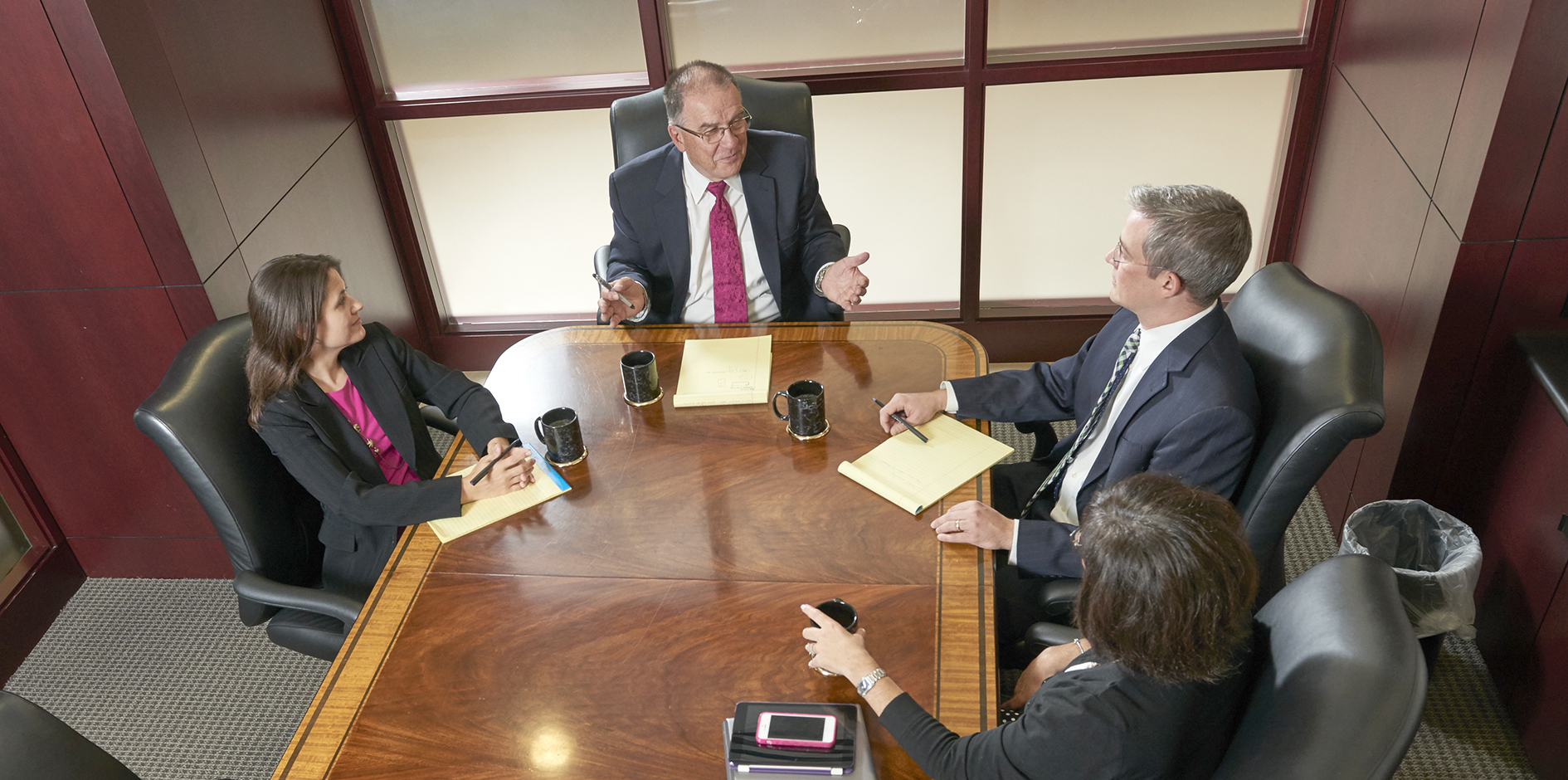 • Antitrust
• Auto suppliers business disputes
• Class actions
• Commercial transactions
• Copyright
• Franchising
• Environmental
• Insurance
• Intellectual property leasing
• Patents
• Shareholder disputes
Personal Injury/Negligence/Product Liability
• Auto negligence
• Construction accidents
• Auto product liability
• Fires, explosions, electrocutions
• Toxic torts
• Industrial products
• Chemical and
   pharmaceutical
   product liability
• General negligence
• Pre-Divorce
• Divorce and separation
• Post-judgement
• Elder care
• Guardianship
• Estate distribution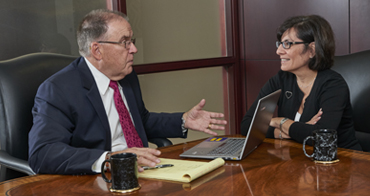 BROAD TRIAL AND LITIGATION EXPERIENCE
Beginning as federal judicial law clerk in 1974, and after that for over 34 years with a large, Detroit-based firm, I have tried and litigated hundreds of state and federal lawsuits before judges and juries in the trial and appellate courts of Michigan…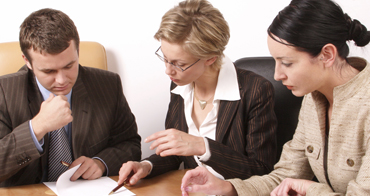 EXTENSIVE MEDIATION TRAINING
I took my first 40-hour mediation training for general civil disputes almost two decades ago.  Since then my training has included mediation in domestic relations, adult guardianship, special education, and Native American peacemaking.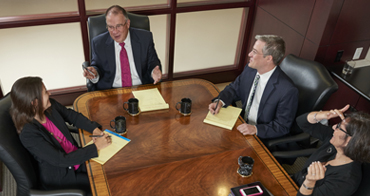 UNIQUE MEDIATION EXPERIENCE
In addition to my private mediation practice I am a volunteer mediator for Community Dispute Resolution Program Centers in Washtenaw and Wayne Counties, winning awards for outstanding mediation work. As president of the board of the Dispute Resolution Center… 
Contact me directly…
I'd love to hear from you. Feel free to contact me at the email address or phone number below. You are also welcome to fill out the contact form to the right with a request.
Mailing Address: 2243 Twin Islands Court Ann Arbor, Michigan 48108
Conference Location: 2723 S State St, Ann Arbor, MI 48104
M-F: 9am-5pm, S-S: Closed
Request information here...